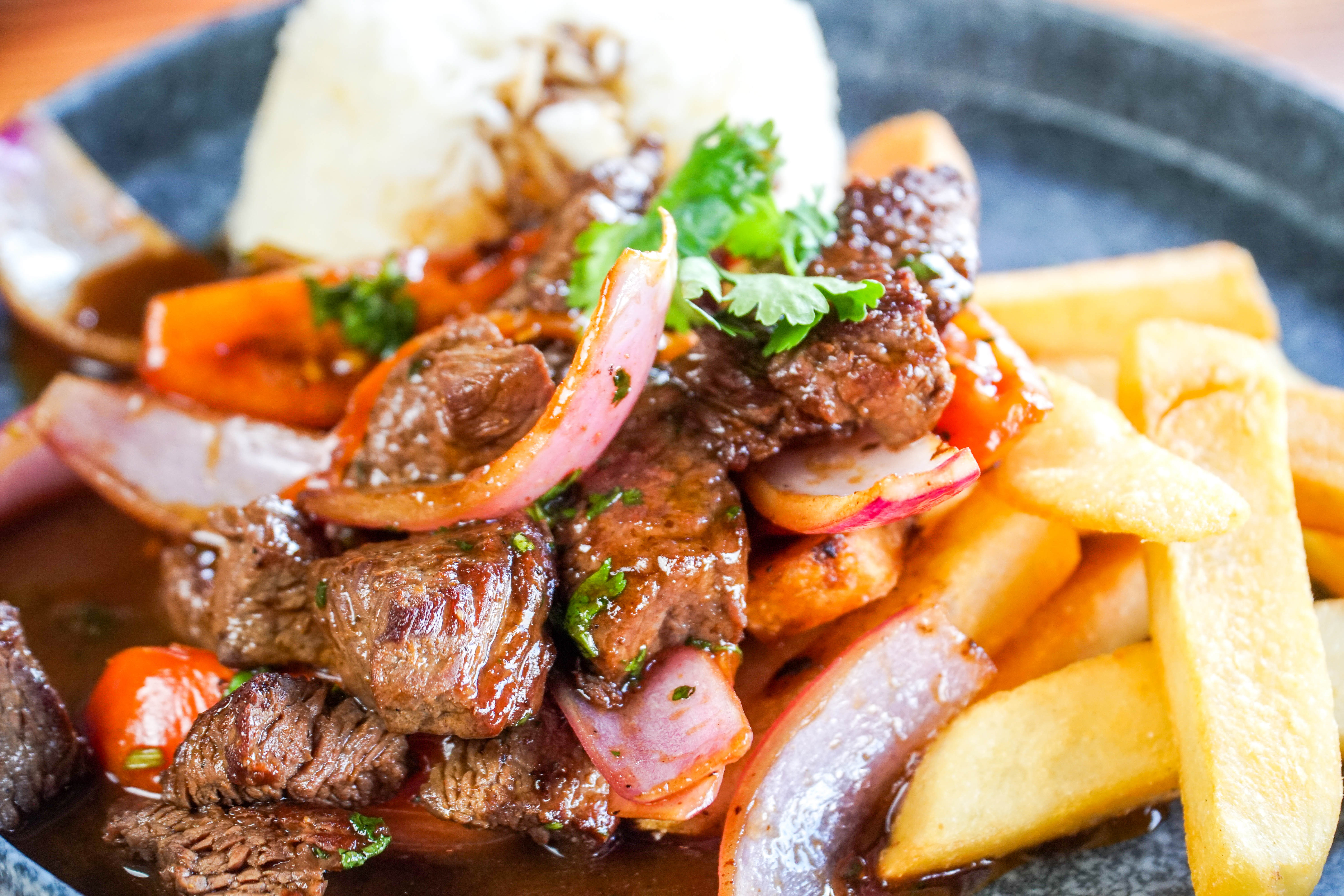 Looking for a unique and delicious dish to try? Check out Lomo Saltado, a popular Peruvian dish that combines flavors and ingredients from all over the world. This stir-fry is perfect for spice lovers, as it features aji amarillo, a type of yellow chili pepper that is native to Peru.
Lomo Saltado is a popular Peruvian dish that has gained widespread recognition for its unique blend of flavors and ingredients. The dish originated in the 19th century as a fusion of Peruvian and Chinese cuisine, reflecting the influx of Chinese immigrants to Peru at the time.
To make Lomo Saltado, thinly sliced pieces of beef are marinated in soy sauce, vinegar, and spices before being stir-fried with onions, tomatoes, and red peppers. The stir-fry is typically served over white rice and accompanied by a side of french fries, which adds a crispy texture to the dish.
One of the key ingredients in Lomo Saltado is aji amarillo, a type of yellow chili pepper that is native to Peru. This pepper adds a distinctive flavor and heat to the dish, making it a favorite among spice lovers.
To make Lomo Saltado, you will need the following ingredients:
Sirloin steak, cut into thin strips
Red onion, cut into thin strips
Tomatoes, cut into thin strips
Aji Amarillo (yellow chili pepper), diced
Garlic, minced
Soy sauce
Red wine vinegar
Vegetable oil
Salt
Pepper
Cilantro, chopped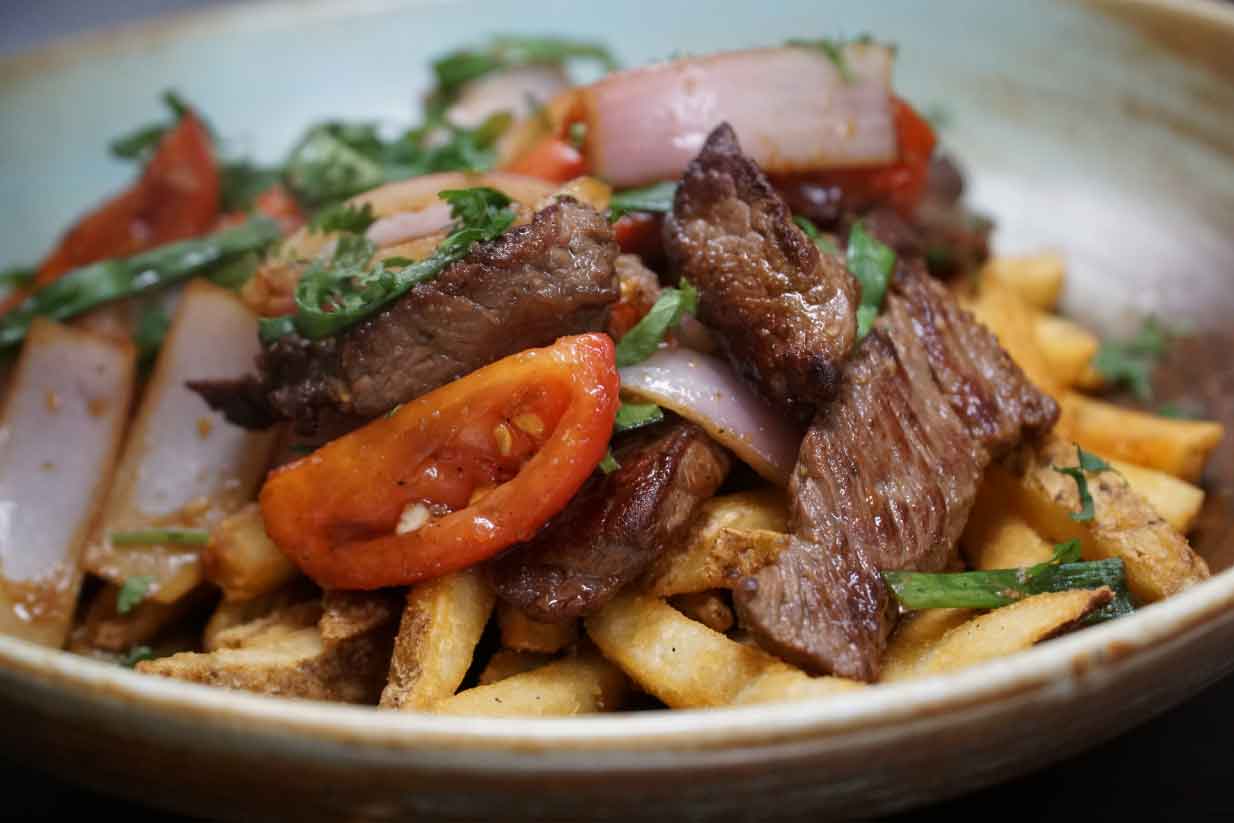 Here are the steps to making Lomo Saltado:
Heat the vegetable oil in a pan over medium-high heat.
Season the steak with salt and pepper, and then add it to the pan. Cook the steak until it is nicely browned on both sides, about 4-5 minutes per side.
Remove the steak from the pan and set it aside.
In the same pan, add the onion, garlic, and aji amarillo. Cook until the onion is softened, about 3-4 minutes.
Add the tomatoes and cook for an additional 2 minutes.
Return the steak to the pan, along with the soy sauce and red wine vinegar. Stir to combine and cook for an additional 2-3 minutes.
Serve the Lomo Saltado over a bed of white rice, garnished with chopped cilantro.
If you're in Virginia and looking to try the best Lomo Saltado in the area, be sure to visit INCA SOCIAL. This Peruvian restaurant prides itself on using fresh, high-quality ingredients to create authentic dishes that are sure to satisfy your cravings. Whether you're a seasoned fan of Lomo Saltado or trying it for the first time, INCA SOCIAL is the place to go for a truly delicious meal.
Written by Erich Kottke.