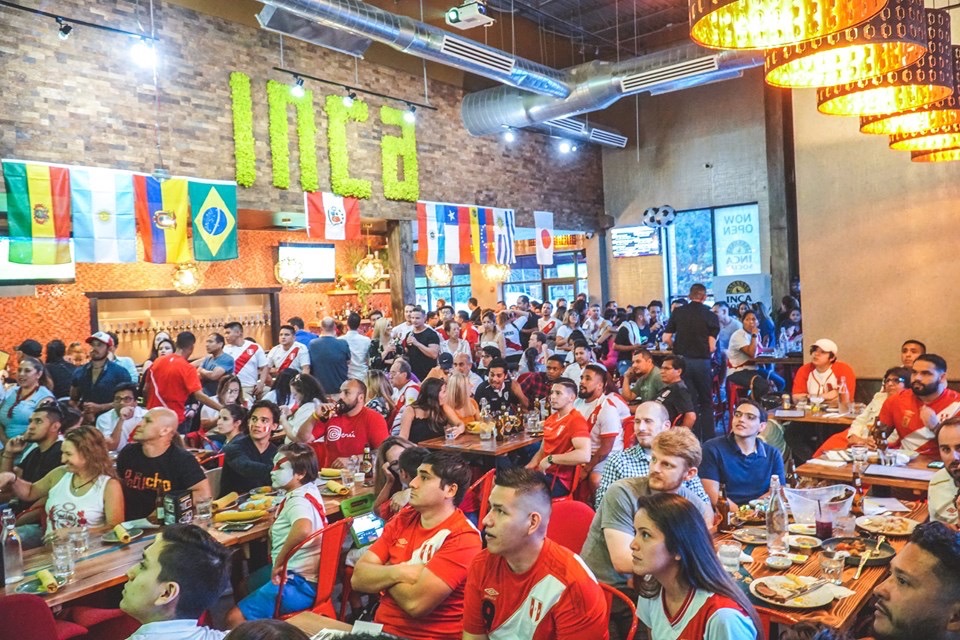 Its almost time for the Fifa WORLD CUP 2022!  The first match is set for Sunday November 20th to set off that week to be full of the nail-biting finishes and filled with action packed moments as all the National teams attack to win the Fifa World Cup 2022 Trophy!  There are many venues to watch the game like Inca Social who has two locations to watch most of the FIFA World Cup 2022 matches between 10AM -10PM.  The Vienna, Inca Social location has two giant projector screens and will always show the main match with full sound too!  The Arlington, Inca Social has a big screen and multiple TV's around the restaurant to catch all the action with Full sound for the main match!
Here are some other NoVA sports bars that offer great viewing options throughout the FIFA World Cup 2022 and most sporting events!
13999 Metrotech Dr., Chantilly
529 23rd St. S., Arlington
4213 Fairfax Dr., Arlington
3950 University Dr., Ste. 209, Fairfax; 8088 Flannery Ct., Manassas
10560 Main St., Fairfax
2300 Clarendon Blvd, Arlington 
815 S. Washington St., Alexandria
Join us at Inca Social to watch the games, make your reservation at INCASOCIAL.COM to reserve at either location or download our Inca Mobile App to make reservations and get $5 OFF your following visit!
Resource from – Fito Garcia