COVID-19 Heroes Meal Program
Inca Socials COVID-19 Heroes Meal Program makes it easy to give back to the community by providing free meals to our heroes battling the COVID-19 outbreak. We deliver 100+ meals to the nurses and doctors of INOVA Critical Care Unit a week, allowing our heroes to not worry about their next meal, as they care for our love ones and local community. If you are interested in supporting this program, please follow the steps below:
Meal Program FAQS

Q. Who delivers the meals?
A. We deliver weekly minimum 3 days a week but have been normally delivering 5 days a week. Your order is added to the next available day we deliver.
Q. What division of the hospital do you work with ?
A. We work with Inova Fairfax Hospital and focus on mainly the critical care unit but have delivered to other units like the ER and the baby division and more depending what the need is that day.
Q. How much does it cost and can I buy multiple meals ?
A.  It costs $8 per meal and you can buy as many as you would like. We do drops of 50-100 at a time.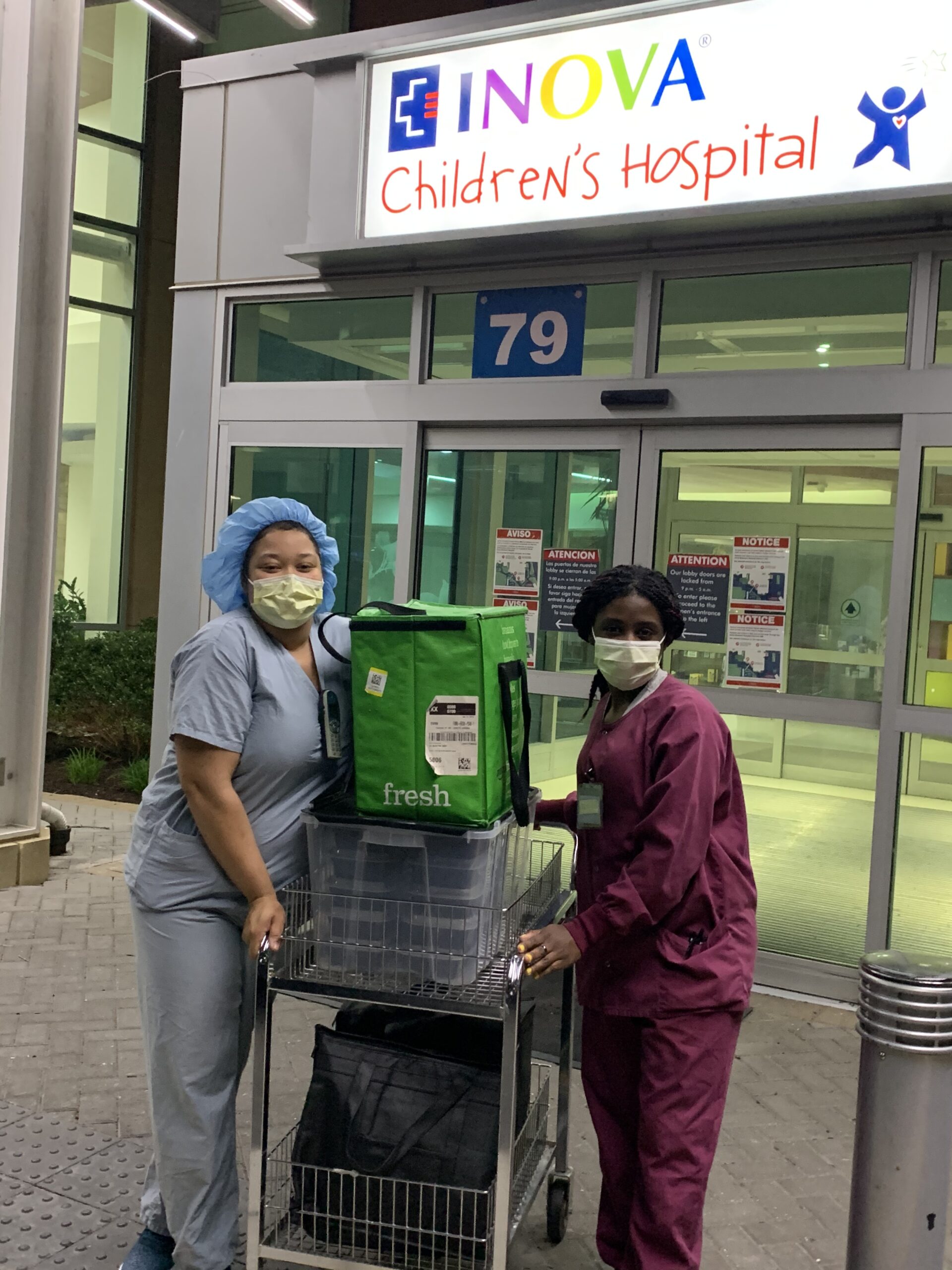 MEALS HAVE BEEN DELIVERED TO OUR HEROS
5 Steps to Support
Step 1- Select  "Order Now"  
Step 2- Select  "Takeout " – Choose Items
Step 3- Scroll down and select the box that say "Nurse Meal Option"
Step 4-Choose your quantity
Step 5-Check Out