COVID-19 Heroes Meal Program
Inca Socials COVID-19 Hero Meal Program makes it easy to give back to the community by providing free meals to our heroes battling the COVID-19 outbreak. We deliver 100+ meals to the nurses and doctors of INOVA Critical Care Unit a week, allowing our heroes to not worry about their next meal, as they care for our love ones and local community. If you are interested in supporting this program, please follow the steps below:
5 Steps to Support
Step 1- Select  "Order Now"  
Step 2- Select  "Takeout " – Choose Items
Step 3- Scroll down and select the box that say "Nurse Meal Option"
Step 4-Choose your quantity
Step 5-Check Out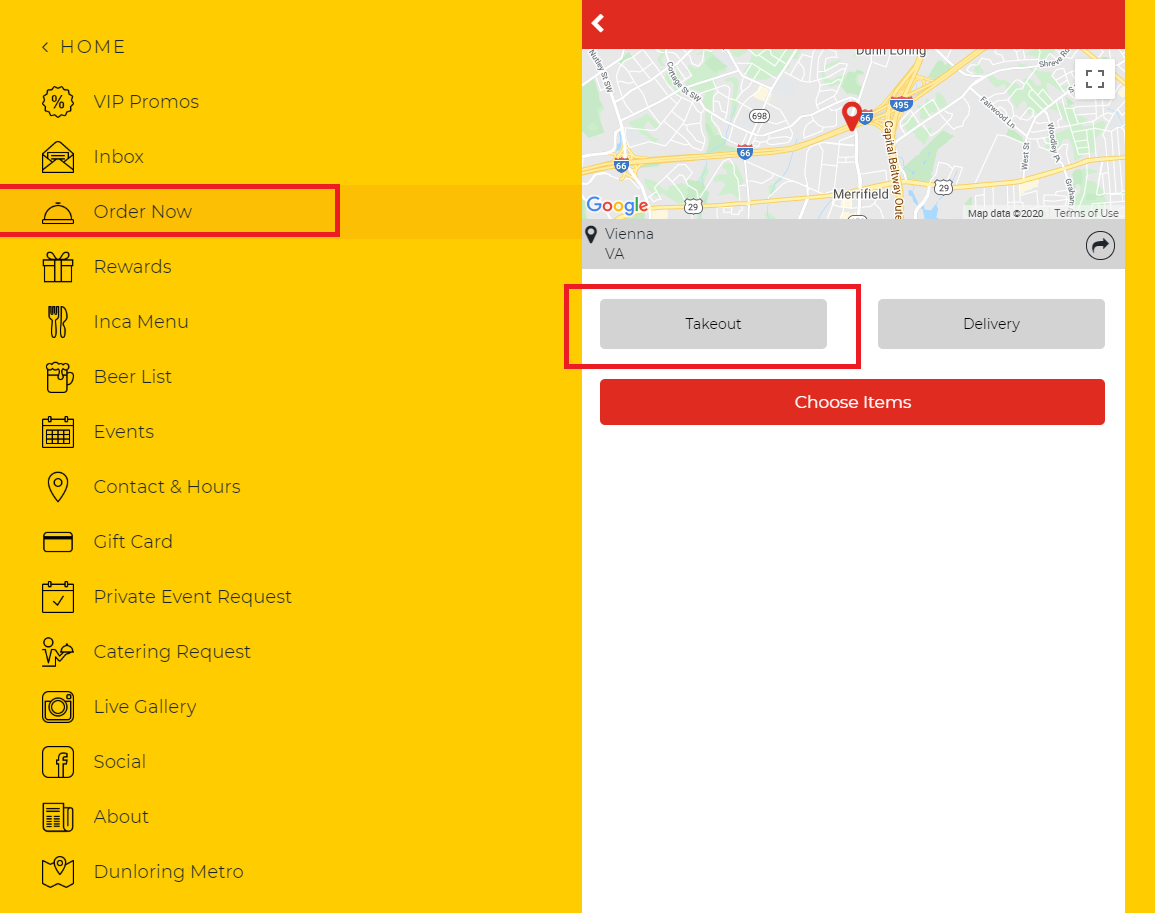 Buy a Nurse a Meal - Frontline Heroes

My Guys Moving & Storage partnered with INCA SOCIAL to feed the 50 frontline heroes at Inova Fairfax Hospital on Tuesday. Joey Kamide 'One of the Guys' heard that his college buddy, Fito Garcia, was providing meals to 50 nurses a day in the Emergency Room and Critical Care units during this crisis. Wanting to help patients suffering from coronavirus (COVID-19) and other life threatening illnesses, Joey took up a collection at My Guys, which the moving company matched. My Guys was able to help Mr. Garcia and his restaurant staff continue feed those local heroes in our community that are truly on the frontlines of this epidemic. If you would like to Buy a Nurse a Meal, visit Inca Social https://incasocial.com/#FeedAHero #community #givingback #SocialDistancing

Posted by My Guys Moving & Storage on Wednesday, April 8, 2020
Meal Program FAQS

Q. Who delivers the meals?
A. We deliver weekly minimum 3 days a week but have been normally delivering 5 days a week. Your order is added to the next available day we deliver.
Q. What division of the hospital do you work with ?
A. We work with Inova Fairfax Hospital and focus on mainly the critical care unit but have delivered to other units like the ER and the baby division and more depending what the need is that day.
Q. How much does it cost and can I buy multiple meals ?
A.  It costs $8 per meal and you can buy as many as you would like. We do drops of 50-100 at a time.
MEALS HAVE BEEN DELIVERED TO OUR HEROS